Component Specific Warranties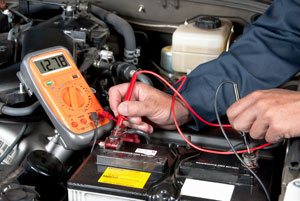 ABS provides nationwide automotive component specific warranty (batteries, brakes, etc.) administration that allows our clients to cover automotive products anywhere in the U.S., by a qualified parts retailer or repair center. With ABS you receive:
Flexibility to create and administer a program tailored to meet your needs
Prioritized referrals to your affiliated stores or shops first
Parts and repair center locator and referral service to help traveling consumers
More than 40,000 parts stores and repair facilities nationwide
Expert product warranty adjudication with claims paid in minutes
Absolutely the best product warranty administration value!
Please
click here to request more information
, or call us at 888-268-4888 .
Professionally-provided services
Referral to parts stores or repair facilities
Parts only warranties
Parts & labor warranties
Roadside assistance for a component
Nationwide coverage for:

Batteries
Brakes
Rotating electrical
And much more